eSUN Filament 3.00 mm PLA Green
out of stock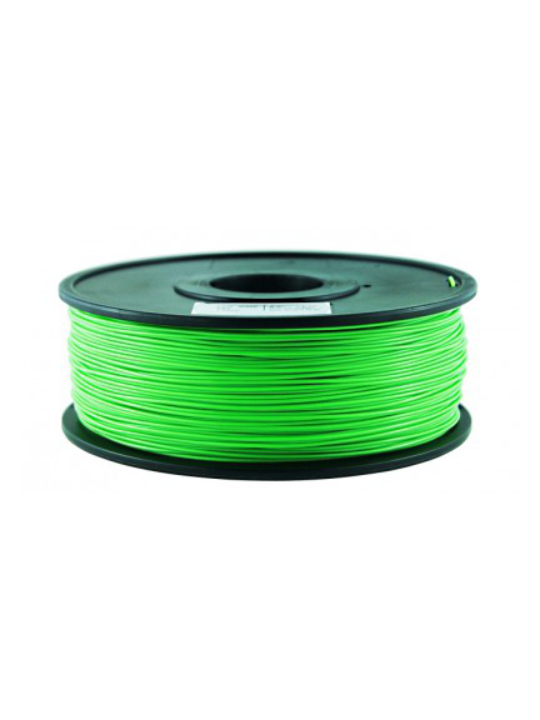 eSUN Filament 3.00 mm PLA Green
21.5

product code PLA3.00VE
La richiesta per questo prodotto è elevata:
non ne abbiamo più a magazzino. Ci riforniremo al più presto, per ulteriori informazioni scrivi a boss@makerzone.it
fixed price delivery @ 12.00 euros all over the europe
eSUN Filament 3.00 mm PLA Green
eSUN Filament 3.00 mm PLA Green for 3D printers, suitable for the prints of every day.
It's made in PLA (polylactic acid), that is one of the most used for 3D printing.
This material it's of plant origin, it's not harmful or toxic and it's environmentally friendly.
Its processing temperature can vary between 190 and 220 Celsius degrees.
This eSUN Filament 3.00 mm PLA Green has an excellent resistance and it has a very low shrinkage.
This filaments are compatible with printers like Makerbot, Reprap, Fino, Flashforge, Ultimaker, Printrbot and all the 3D printers that use tecnhology like Fused Deposition Modelin (FDM).
Tips and advice on PLA
PLA tends to deform less than ABS and this allow to print without the need to use an overheated shelf.
product code PLA3.00VE
La richiesta per questo prodotto è elevata:
non ne abbiamo più a magazzino. Ci riforniremo al più presto, per ulteriori informazioni scrivi a boss@makerzone.it
fixed price delivery @ 12.00 euros all over the europe